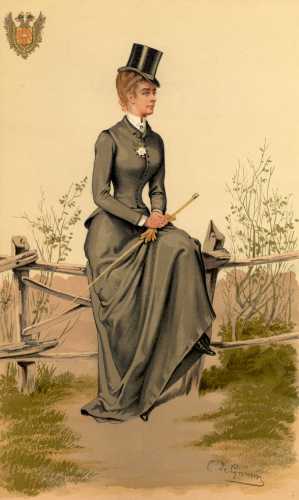 Women riding habits was first introduced int he 16th century, before this period women wore their everyday clothes for riding.
Riding habits was made in the style of a mans attire, consisting of a fitted jacket worn over a long skirt, top hat and gloves. The riding skirt was designed with a double knee pocket, designed to fit over the upper pommel of a side saddle. the extra length of skirt or train was carried in the left hand for mounting or swagged behind and buttoned up on the right hip for walking , Women r
iding habits were not only functional, but also tells the story of women place in society, the attitudes, prejudices and restriction that existed during this era.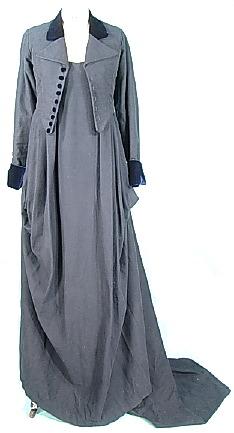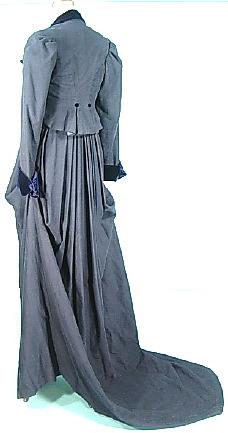 Reproduction of 1810 riding habit as worn by in the 1999 film version of Jane Austen'a Mansfield Park
In later years the riding skirt evolved into a single knee pocket style know as the half apron skirt, which was worn button around the waist for walking and to cover a woman legs when riding.
MY MODERN RIDING SKIRT
This is my version of the riding skirt, based on the Edwardian design, This riding skirt fits over the waist and hips flowing elegantly from behind. It consist of a simple pencil style to the front and has more fullness in the back.
.
I think this is a beautiful skirt and you know something I have made three of these and haven't got round to making one for me, maybe one day.